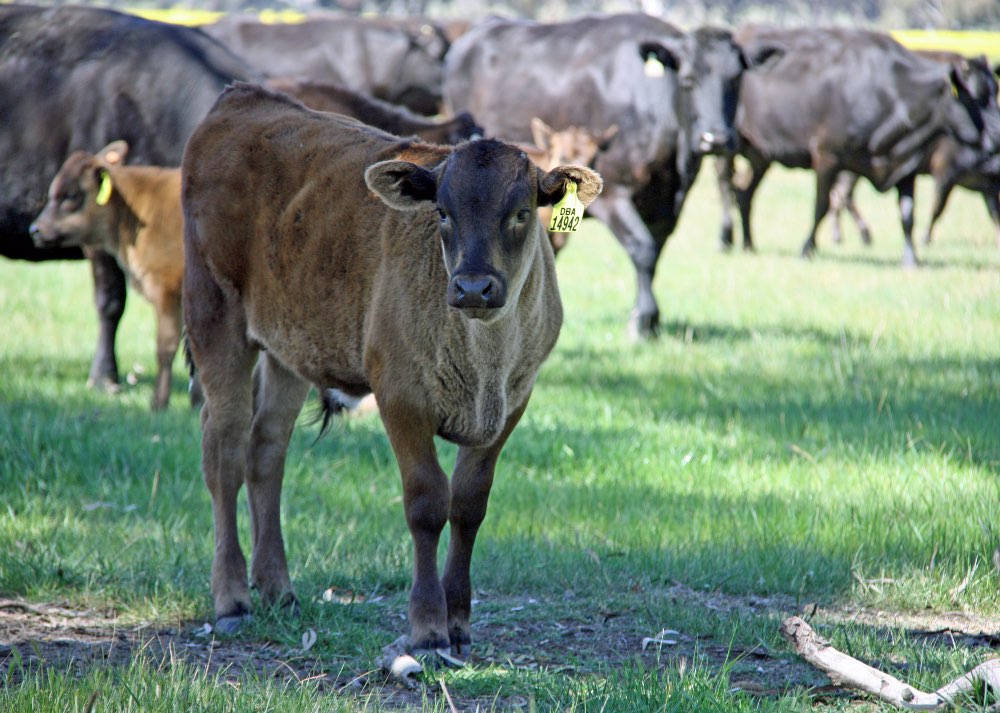 The Australian Black breed has been developed to allow beef producers the opportunity to market their cattle with more predictability while producing some of the finest beef in the world.

Bred for Australian conditions from Japanese genetics, the Australian Black is a composite breed made up of Japanese cattle breeds with superior marbling.
The Australian Black characteristics are:
Excellent Fertility
Low Birth Weights
Good Growth Rates
Easy Care
The Australian Black Model
The Australian Black model offers beef producers the opportunity to be part of this exciting new breed. Along with a host of support mechanisms, Dairy Beef Alliance offers 40% above the Eastern Young Cattle Indicator (EYCI) for progeny of both sexes, out of Holstein Wagyu cross cows by Australian Black bulls which meet the selection criteria.

The Australian Black breed allows you to value add your product by having the option to carry calves through to 12 months of age if seasonal conditions allow.